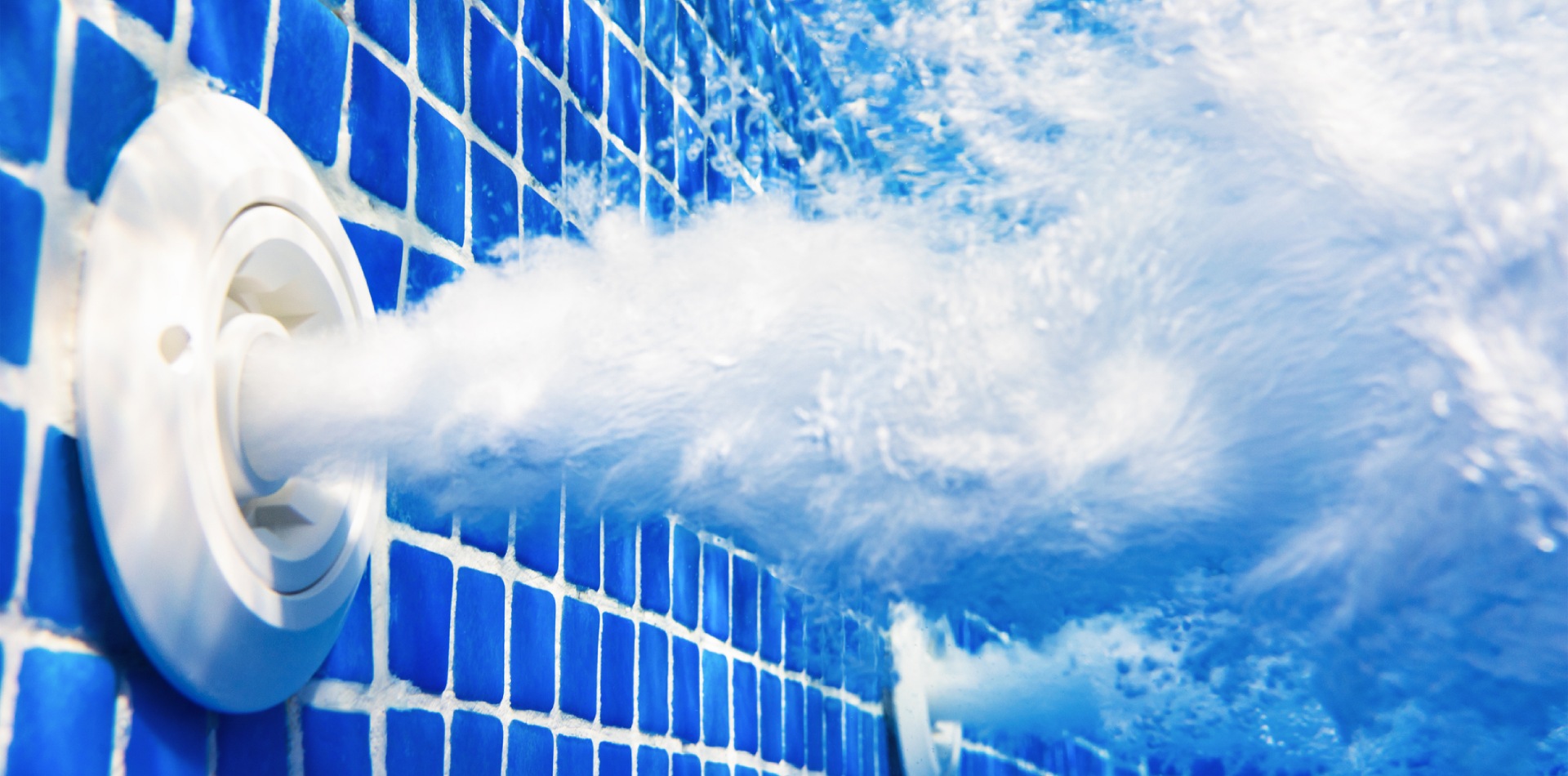 The filtration pump is the central element of your swimming pool's hydraulic network: by making water circulate within this network, it enables it to be filtered, while also treating it and keeping it healthy for bathers.
It is therefore of utmost importance: along with the filter, it's the first piece of equipment you'll need to choose for your swimming pool.
Choose the pump adapted to your swimming pool
Choosing the right pump means choosing the pump with a filtration rate adapted to the volume of your pool first of all, with the knowledge that the water needs to be entirely renewed at a minimum of 3 times a day.
To do this, use the following formula:
(volume of your pool x 5.2) / 24 = required filtration rate per hour.
For example, if your swimming pool contains 40 m3 of water: (40 x 5.2) / 24, you should equip it with a pump capable of spouting at least 9 m3 water per hour, taking the pressure drop of the hydraulic network into account.
A single speed pump never operates throughout the day: this coefficient of 5.2 enables the pool volume to be renewed 3 times if the pump only operates 14 hours a day, for example.
Variable speed pumps, on the other hand, offer two types of motor: 1.5 HP and 3 HP. If the required flow rate is less than 15 m3/h, a 1.5 HP motor will do; if it's more than that, you're better off going for a 3 HP motor.
 But then, will your swimming pool need to be equipped with a variable speed (VS) or single speed pump?
Which pump for your swimming pool? The major advantages of variable speed pumps
Traditionally, pumps for swimming pools were the single speed kind, operating at maximum speed or switched off. In 2004, Pentair launched the first variable speed pump (or VS pump), capable of rotating at high and low speed in order to better adapt itself to the swimming pool's filtration requirement.
Today, millions of swimming pools around the world are equipped with VS pumps and the adoption of these pumps continues to grow, even becoming mandatory in certain regions. And rightly so! After all, they provide some serious advantages compared to single speed pumps:
1. Variable speed pumps are much quieter
Enjoying a moment of laziness by your pool is much nicer when it's quiet, isn't it? The noise of a pump rotating a few metres away is...not ideal, shall we say.
Fortunately, when rotating at low speed, the motor of a VS pump like The IntelliFlo VSF is 20 dB quieter than a single speed pump, which is equivalent to a quarter of the noise heard! A serious bonus for the tranquillity of your swimming pool.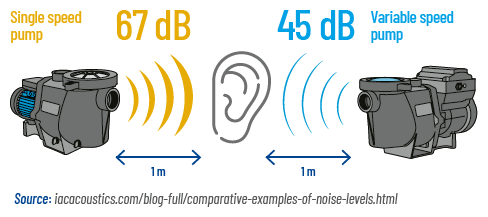 2. VS pumps make water cleaner
The slower the water circulates through the filter, the better the filtration quality. A variable speed pump only enables continued filtration at a slow speed (with a noise level that is not as problematic as expected).
Moreover, by operating 24/24h, the pool is permanently treated and avoids the proliferation of bacteria, while a single speed pump that operates for 14 hours lets bacteria proliferate for 10 hours.
And while all this is going on, of course, it also has the ability to operate at maximum speed during backwashing or when multiple bathers are enjoying the swimming pool at the same time. With a VS pump, you'll benefit from a clean, clear pool with superior filtration quality, whatever the conditions.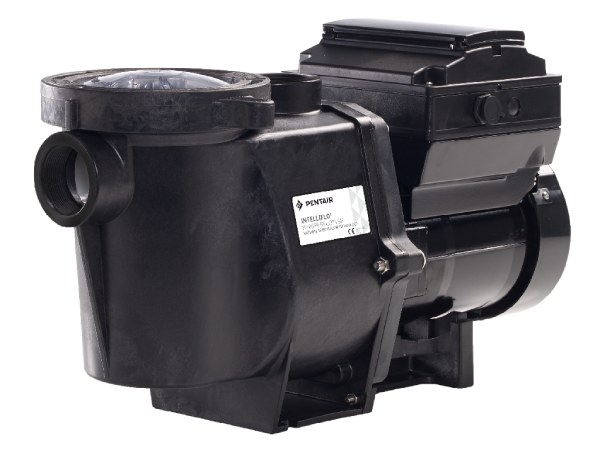 3. A variable speed pump consumes much less energy
A third major advantage: a VS pump can consume up to 70% less energy than a single speed pump. Not to mention the savings you'll see on your bill!
Indeed, with increased recovery and less energy lost, a variable speed pump can operate more easily at low speeds and offer lower flow rates, allowing for significant energy savings. Why? Because when the flow rate is divided by 2, energy consumption is divided by 8: so even while operating 24h out of 24, a VS pump consumes less than a single speed version.
The zenith of technology: the pump with a constant flow rate
Besides their variable speed, some pumps, such as the IntelliFlo VSF, also offer a "constant flow rate". As it happens, the flow rate in your swimming pool's filtration system gradually declines, especially because the filter gets progressively dirty.
Pentair's VSF technology detects these pressure drops and therefore automatically increases its power to maintain a constant flow rate. With a pump like this, you'll put your swimming pool in "cruise control" mode like a car and let it independently adapt itself to your filtration needs for a swimming pool that's always ready for bathing!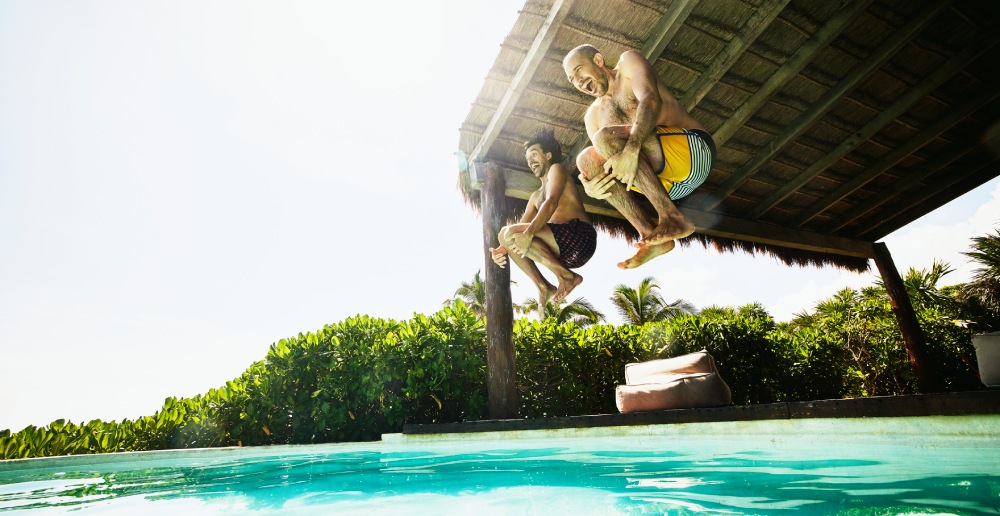 Recoup your investment in just a few season

s
Finally, the only obstacle to acquiring a VS pump is its price, which is higher than the price of a single speed pump. But thanks to the savings you'll make on energy and treatment products, you'll have recouped this expense in just a few seasons, for convenience and silence that just can't be beaten, while making your swimming pool even more virtuous.