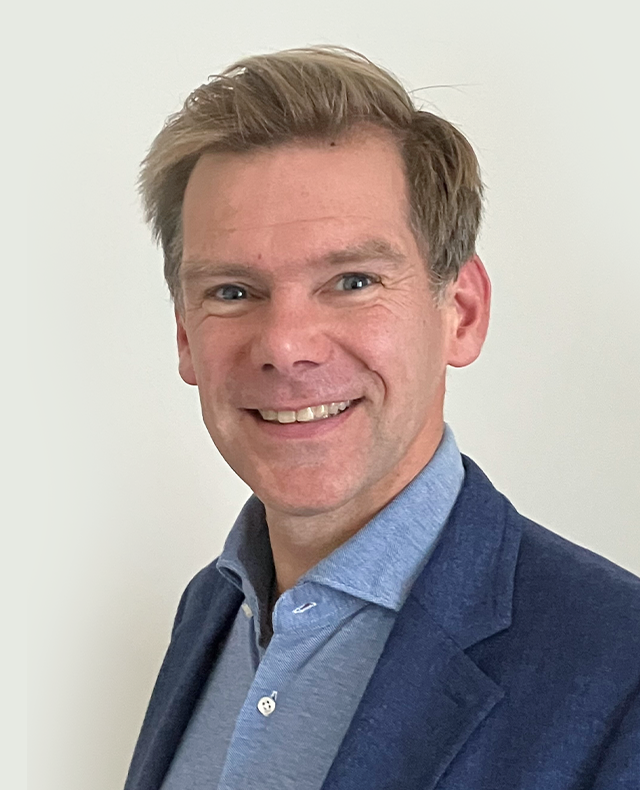 Already in possession of years of experience at Pentair Pool Europe from 2010 to 2018, Peter Dircx is taking up his role of Area Sales Manager (Exports Manager) for Northern Europe and Eastern Europe again, at the head of a newly expanded team.
With a degree in Marketing, Peter initially worked for Pioneer Electronics in the distribution of hi-fi products, mainly in Eastern Europe. It was in 2010 that he joined Pentair Pool, as Exports Manager for Northern Europe (United Kingdom, Scandinavia, Benelux): we might add that Peter Dircx was on his own at the head of this important area!
This led to 8 very fruitful years, when he was particularly involved in the launch of the PIP programme in Europe, revolutionary at that time because it involved "first contact" with swimming pool specialists and vendors as well. He was also present at the launch of the first variable speed pump, a global Pentair exclusive at that time.
Next, after an intermediate period of 4 years when Peter Dircx led a team of 9 people at a global manufacturer of construction materials for the Belgium/Luxembourg region, he returned to his position of Exports Manager for Northern and Eastern Europe in 2022. The team has expanded and there are now 3 people under the wing of this experienced manager, endowed with a broad knowledge of vendors and swimming pool specialists in this region. His desire is to set up a real team spirit there, willingly acting as a coach at the service of his colleagues.
One of his objectives will be to ensure that vendors and swimming pool specialists will understand Pentair Pool products better, to price them in the best possible way and have them adapted to suit their customers. As a matter of fact, Pentair offers very high-quality, innovative and durable products, which can give swimming pool owners some genuine advantages, especially against the current ecological and economic background.
And this is ultimately where Peter Dircx considers the PIP programme as the backbone of his efforts: a centralised main structure for creating a community of loyal Pentair swimming pool specialists who are ambassadors for the brand, collaborating equally to gain better understanding of each product. An ideal vision that still has plenty of potential for development in years to come.