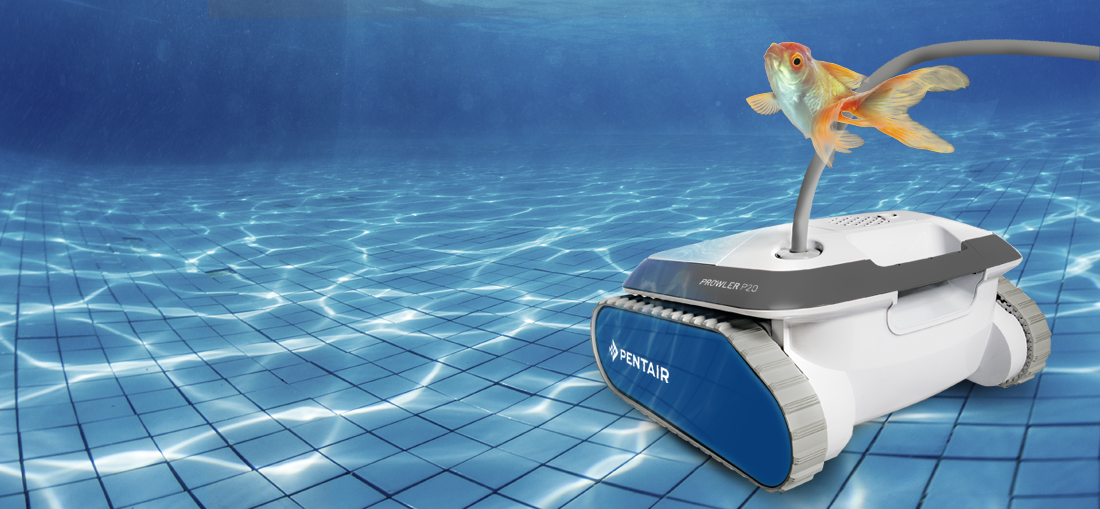 The temperature is rising. The covers are off. Thoughts turn to routine cleaning. Step forward Pentair Prowler, bringing the latest innovation in design, robotics and navigation technology to pool cleaning.
The market for automated pool cleaning is growing fast with around 50% of overall sales now in robotic devices. No wonder as, like robotic lawn mowers and vacuum cleaners, consumers are now very willing to put their trust in smart, self-navigating technology that makes their lives easier.
Robotic pool cleaners are gaining popularity for many reasons. Unlike suction cleaners they don't need to be connected to the pool's pump or its circulation system. Any debris they collect is stored 'on board', in a bag or basket, which puts less stress on the pool's filter and on the pool owner who find themself backwashing the pool filter more often. Unlike pressure cleaners, robotic cleaners do not require a high-pressure feed from the pool, which can be a saving on installation and running costs. They are generally more agile, efficient and, using smart scanning technology, more thorough. That said there is always room for improvement and, designed from the ground up, Pentair Prowler brings many advances to robotic cleaning that may cast the competition adrift.
Lightweight but heavy duty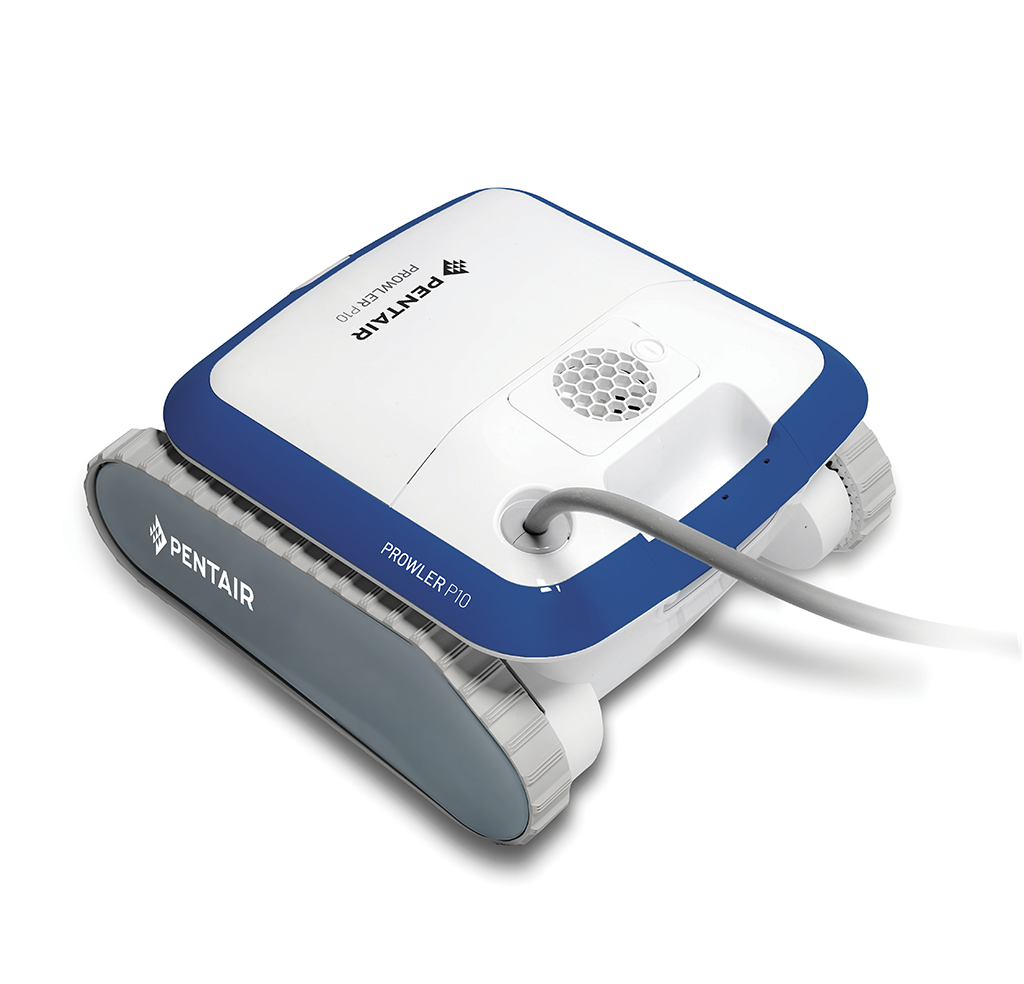 The first thing Prowler owners will notice is its size and weight – ultra compact and less than six kilograms. That's a significant difference over similar products and a real benefit for users who need to remove and store their cleaner after each clean. A fast water drain makes this even easier – any carried water is quickly back in the pool. As a one-handed operation, removing the pool cleaner just got a whole lot easier.
Smart, effective cleaning

Prowler is fitted with a smart navigation system and quickly makes itself at home in the pool. After an initial smart scan, two motors and a drive system intelligently navigate round the pool, cleaning every corner and even adapting its speed to reflect any sloping surfaces. A set of robust PVC brushes scoop any debris into a filtration basket and, once the cleaning cycle is finished, the owner simply flips up the lid to remove and hose down the basket. No fuss, no mess.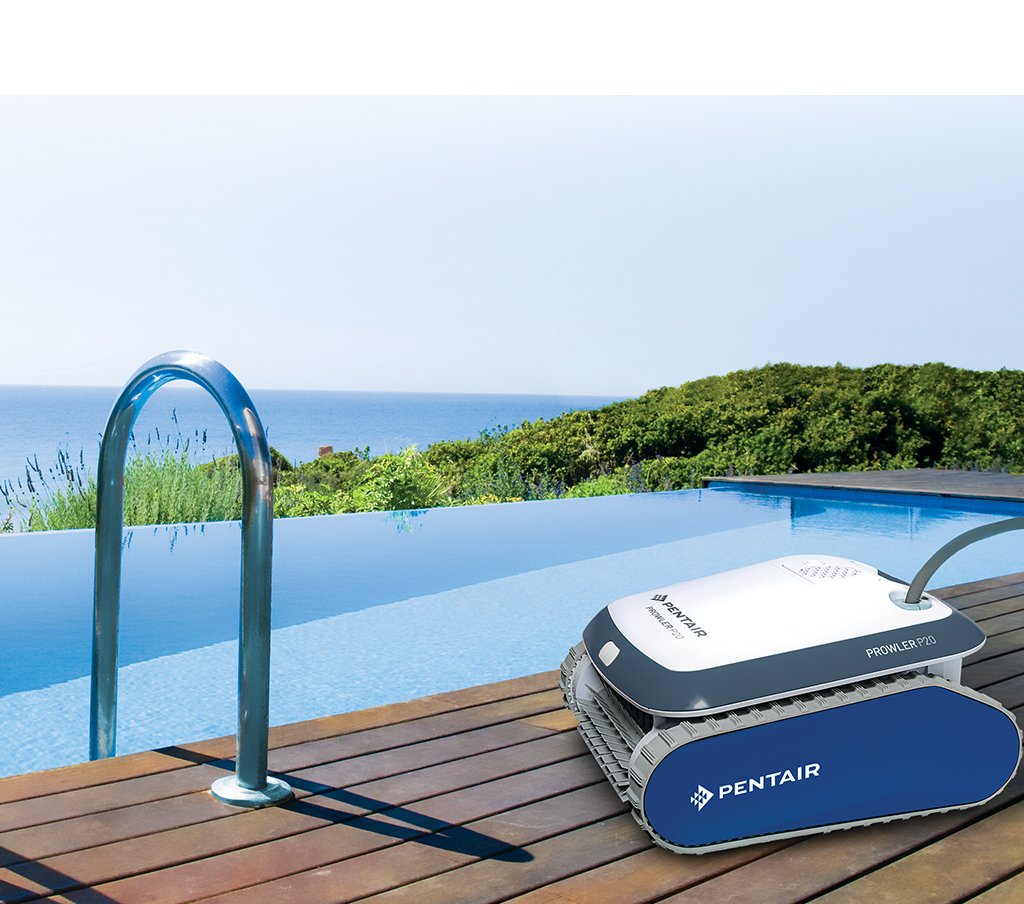 Pick a right-sized Prowler for your customer's pool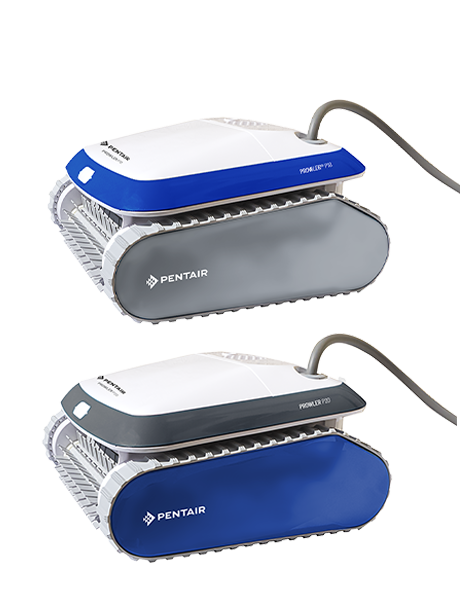 There are two Prowler models available, the Prowler P10 covering pools up to 30m2 and the Prowler P20 for larger pools.
The P10 makes smart work of the pool bottom while the P20 will clean the sides and water line too.
P20 also boasts a higher level of filtration, a filter-full indicator light, and with Bluetooth can be manually controlled from a smart-phone app.
Both Prowler models ship with a two-year manufacturer's warranty.
Prowler packs a punch and at a great price point
The Pentair Prowler is smart yet simple. It's easy to use and highly reliable which is great news for you and your customer. And, for such an innovative and feature-rich product, the Prowler RRP is highly competitive against other robotic cleaners, leaving you room for margin and keeping your customers smiling too. Log into the partner portal for more details.  To protect your exclusivity Prowler is part of the Pentair Trade Grade Programme so only available through Pentair distributors and dealers, and not online. And both models will earn you PIP points through the Pentair Scan app.
The new Prowler is set to make waves!