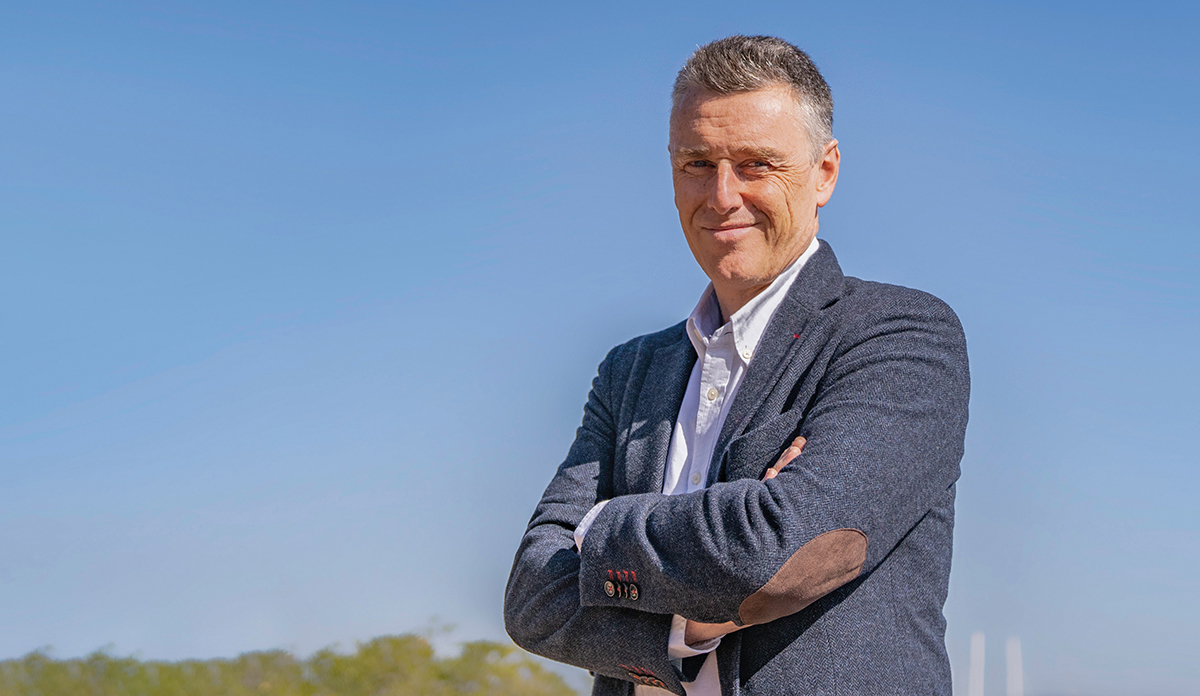 Successor to Sébastien Gauthier, Stéphane Ledru has been appointed as Director of Pentair Pool Europe having successfully held the role of Commercial Director France.

In 1997, Stéphane Ledru entered the world of swimming pools and has never left it. During his years of experience at many renown companies, he has gained expertise in a variety of distribution channels, an attraction to large-scale businesses, an interest in digitisation, and also a special attachment to people. He prefers getting out in the field, meeting clients, and it is this affinity that has paid off in the strategies he implements for the brands he has managed throughout his career.

Stéphane Ledru arrived at Pentair at the end of 2019 in the role of Commercial Director France. His meeting with Sébastien Gauthier was another stepping stone. Gauthier's strategic vision to transform Pentair Europe across the world and to reinforce its position as world leader in pool equipment appealed to Stéphane: so he committed to it wholeheartedly and enthusiastically.

In his new area of responsibility as Director of Pool Europe, Stéphane Ledru's aim is to work along this same vein, making Pentair's industrial experience an advantage for its customers, by adapting it to the various needs of the market, whilst becoming a more commercial enterprise. To achieve this, a larger team is now currently implementing a range of actions, from promoting the brand and its products to managing after-sales service and converting client feedback into opportunities.

This effort is always undertaken with the aim of promoting the virtuous pool. Now a central concept of Pentair Pool Europe's strategy, it embodies Stéphane Ledru's firm resolve to offer users pool equipment that is also more environmentally responsible and economical, which allows them to swim for longer and with the greatest peace of mind.